A World of Wonder: Kids Party Ideas and Places to Explore in Sydney
Sydney is a bustling metropolis in Australia that offers a wealth of enchanting destinations and creative ideas to celebrate children's special occasions. From magical themed parties to thrilling adventures around the city, the options are as diverse as the young imaginations they are designed for. In this article, we will explore a variety of exciting kids' party ideas and fantastic places to visit in Sydney, creating unforgettable moments that your child and their friends will cherish.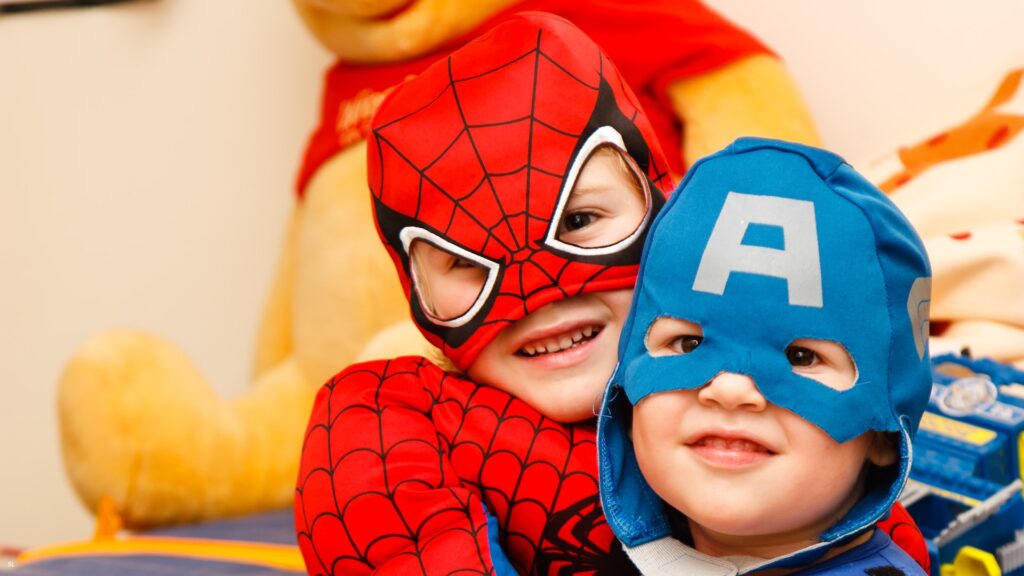 Themed Adventure Parties
Transport children into the realm of their wildest dreams with themed adventure parties. From pirates and princesses to superheroes and space explorers, the possibilities are endless. Decorate the venue with themed props and costumes, and plan exciting activities related to the chosen theme. Themed adventure parties provide a sense of wonder and encourage children to engage their creativity.
Nature Excursions
Take the party outdoors and discover the natural beauty of Sydney. Organize a picnic in one of the city's scenic parks, a beach day along the stunning coastline, or even a camping adventure in your backyard. Nature-themed parties offer ample space for outdoor games, treasure hunts, and exploration.
Artistic Expressions
Unleash the children's artistic talents with a DIY craft party. Set up stations with a variety of craft supplies and encourage the kids to let their creativity run free. Whether it's painting, pottery, friendship bracelet-making, or T-shirt decorating, children can craft their unique creations to take home as party favors.
Science and Magic Shows
Delight young minds by bringing in a magician or scientist for an enchanting show. Science demonstrations and magic tricks can captivate the children's imaginations, leaving them in awe of the wonders of the world. These interactive shows entertain and educate, making them a perfect addition to any party.
Places to Explore in Sydney
Taronga Zoo
Immerse children in the world of wildlife at Taronga Zoo, where they can encounter a diverse array of animals from around the globe. The zoo offers educational programs, interactive exhibits, and the opportunity to meet kangaroos and koalas up close.
SEA LIFE Sydney Aquarium
Dive into the wonders of the deep sea at SEA LIFE Sydney Aquarium. Here, children can marvel at a dazzling array of marine life, including sharks, rays, and colorful coral reefs. The aquarium also offers educational sessions and behind-the-scenes experiences.
The Australian Museum
Embark on a journey through Australian history and natural science at the Australian Museum. This engaging destination is perfect for children eager to explore dinosaurs, aboriginal art, and Australia's unique wildlife.
Sydney Observatory
Inspire young stargazers with a visit to the Sydney Observatory. Discover the mysteries of the night sky through interactive exhibits, planetarium shows, and telescope viewing sessions. It's a celestial adventure that ignites curiosity.
Darling Harbour
Darling Harbour is a hub of family-friendly entertainment, with attractions like the Australian National Maritime Museum, the Darling Quarter Playground, and Madame Tussauds Sydney. It's a fantastic destination for a day of exploration and adventure.
Wildlife Sydney Zoo
Encounter iconic Australian animals at Wildlife Sydney Zoo. From cuddly koalas to hopping kangaroos, children can get up close and personal with some of the country's most beloved creatures.
The city of Sydney offers limitless possibilities for creating magical moments and unforgettable parties for children. You can choose from themed adventures, creative craft parties, and science and magic shows to make your child's special day filled with wonder and excitement. Additionally, Sydney has a plethora of fantastic attractions that can ignite young imaginations, including Taronga Zoo and the Sydney Observatory. As a result, the city is a playground of discovery and delight. Get ready to create a world of wonder for your child's next celebration in the stunning city of Sydney!