Sydney's Rolling Revelry: Venga Party Bus Takes Your Party to the Next Level!
Are you ready to take your party to the next level? Look no further than Venga Party Bus, Sydney's premier party bus service that promises an unforgettable experience. Whether you're celebrating a birthday, a bachelorette party, a corporate event, or just want to have a great time with friends, Venga Party Bus has got you covered. In this article, we'll explore what you can expect from Venga Party Bus and offer some tips on how to manage your time and schedule to make the most of this incredible party on wheels.
What to Expect on Venga Party Bus:
Party on Wheels: Venga Party Bus is not your average transportation service; it's a rolling party venue! Step aboard one of their custom-designed party buses, and you'll find a world of entertainment waiting for you. From vibrant lighting and high-quality sound systems to comfortable seating and dance floors, every inch of the bus is designed for a memorable party experience.

Top-Notch Entertainment: No party is complete without great music and entertainment. Venga Party Bus offers top DJs who will keep the beats pumping all night long. You can also expect to find large LED screens, karaoke machines, and even a pole for those feeling particularly adventurous.

Fully Stocked Bar: The onboard bar is one of the highlights of the Venga Party Bus experience. You can bring your own drinks and let the bartenders mix up your favorite cocktails, ensuring that the party never runs dry.

Friendly Staff: The Venga Party Bus team is dedicated to making your event special. They provide excellent service and are always ready to accommodate your needs, ensuring you and your guests have a fantastic time.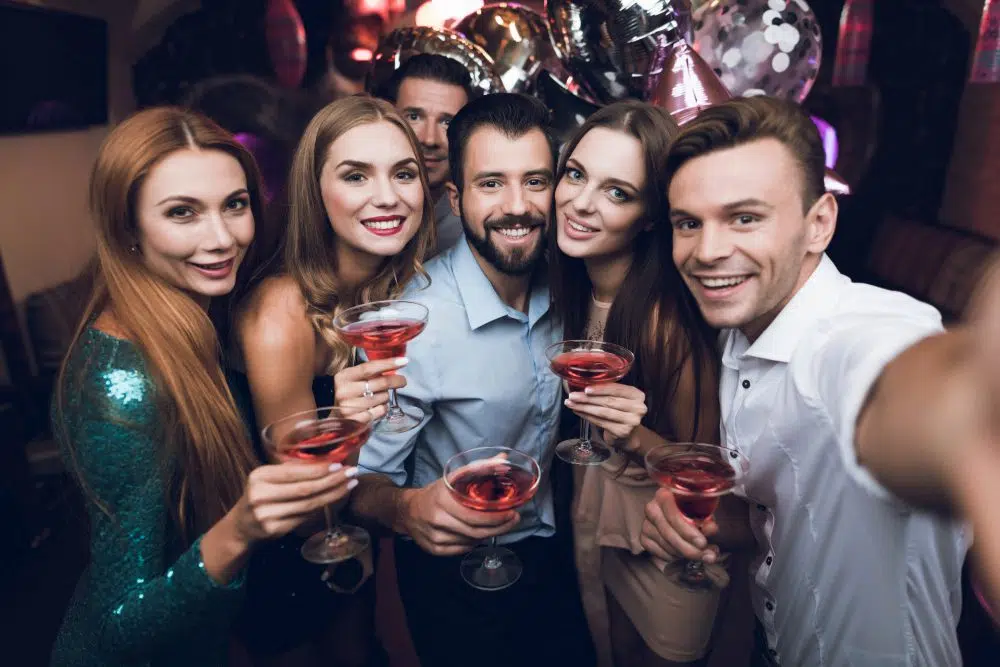 How to Manage Your Time and Schedule:
Plan Ahead: Start by determining the date and time for your party on the Venga Party Bus. Ensure you book well in advance to secure your desired time slot, especially during peak seasons.

Create a Playlist: Collaborate with the DJ or provide a playlist in advance with your favorite songs to keep the party vibe going. A well-curated playlist can elevate the entire experience.

Arrive Early: To make the most of your time on the bus, arrive a bit early to get settled, mingle with your guests, and kick off the party as soon as you hit the road.

Designate a Photographer: Capture the memories! Appoint someone to be in charge of taking photos and videos throughout the journey so you can relive the fun later.

Keep an Eye on the Clock: Remember, time flies when you're having fun. Keep an eye on the clock and make sure you allocate time for all planned activities, whether it's dancing, games, or simply enjoying the ride.

Hydration and Snacks: Don't forget to stay hydrated and have some snacks on hand to keep the energy levels up. It's easy to get caught up in the excitement and forget to take care of yourself and your guests.

Safety First: While you're having a blast, safety should always be a priority. Make sure everyone on board knows the emergency exits and the rules of the bus. Encourage responsible drinking and look out for each other.
Venga Party Bus in Sydney offers an unparalleled party experience that's hard to beat. With its fantastic amenities, exceptional entertainment, and friendly staff, it's no wonder it's considered the best party bus in the city. By planning ahead and managing your time wisely, you can ensure that your journey with Venga Party Bus is one for the books – a night of memories, laughter, and unforgettable fun that you and your guests will cherish forever. So, gather your crew, prepare for a night of non-stop celebration, and get ready to party like never before on the Venga Party Bus!